Unique Coffee Mugs for the Coffee Lover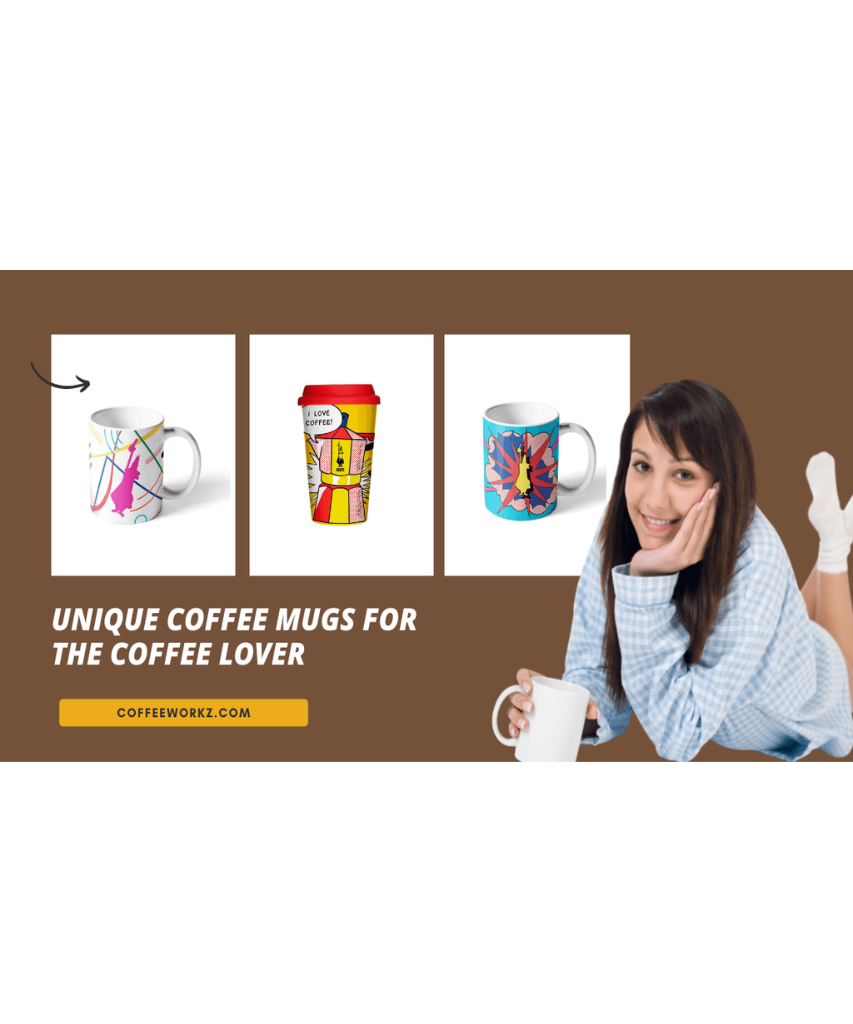 Do you love coffee? If so, you're not alone. In fact, many of us can't function without our daily fix of caffeine. But what if your coffee mug was as unique as your coffee habit? Imagine sipping your morning brew from a mug that expresses your personality.
Nowadays, there are all kinds of creative and fun mugs available to suit any taste. Whether you're a cat lover, Harry Potter fan, or simply prefer a witty saying on your cup, we've rounded up 5 of the best options out there. So take a look and find the perfect mug for you!
Bialetti Mug Kandinsky
The Bialetti Kandinsky mug is an artful addition to your pop culture collection – it's inspired by one of the great abstract artists, Wassily Kandinsky. The sleek and stylish Kandinsky Porcelain mug is perfect for your morning cup of joe. With its modern design, this ceramic coffee pot will make a statement at any dinner party or brunch event!
Bialetti Lichtenstein Cappuccino Cup
The Bialetti Lichtenstein cappuccino cup and saucer is a perfect addition to any pop art collection. This Roy Liechtensteiner inspired piece comes in its own gift box, making it an excellent present for anyone who loves coffee or artsy designs!
Mug Takeaway Lichtenstein
Take a sip of your favorite coffee while on the go with this Mug Takeaway Lichtenstein. The durable porcelain exterior can hold up against dishwashers and is designed for comfort, making it perfect to use both at home and in public!
Mug Takeaway Mondrian
The Bialetti Take Away is perfect for taking a great deal with you on your next adventure. Made of porcelain and silicone, this takeaway can be used as an alternative to carrying around all those heavy cups or mugs from coffee shops!
Bialetti Miro Cappuccino Cup
The Miro Collection is a series of art pieces that are inspired by one of surrealist artists Joan's most famous paintings.
The Bialetti Pop Art Series includes the cappuccino cup and saucer, which features an iconic image from her oeuvre in shades combination between red & pink—a perfect match for your morning coffee!
Buy Unique Coffee Mugs from coffeeworkz.com
If you're looking for more unique and interesting coffee mugs, be sure to check out coffeeworkz.com. We have a wide selection of mugs to choose from, all of which are sure to make your coffee drinking experience that much better!