Everything about Moka Induction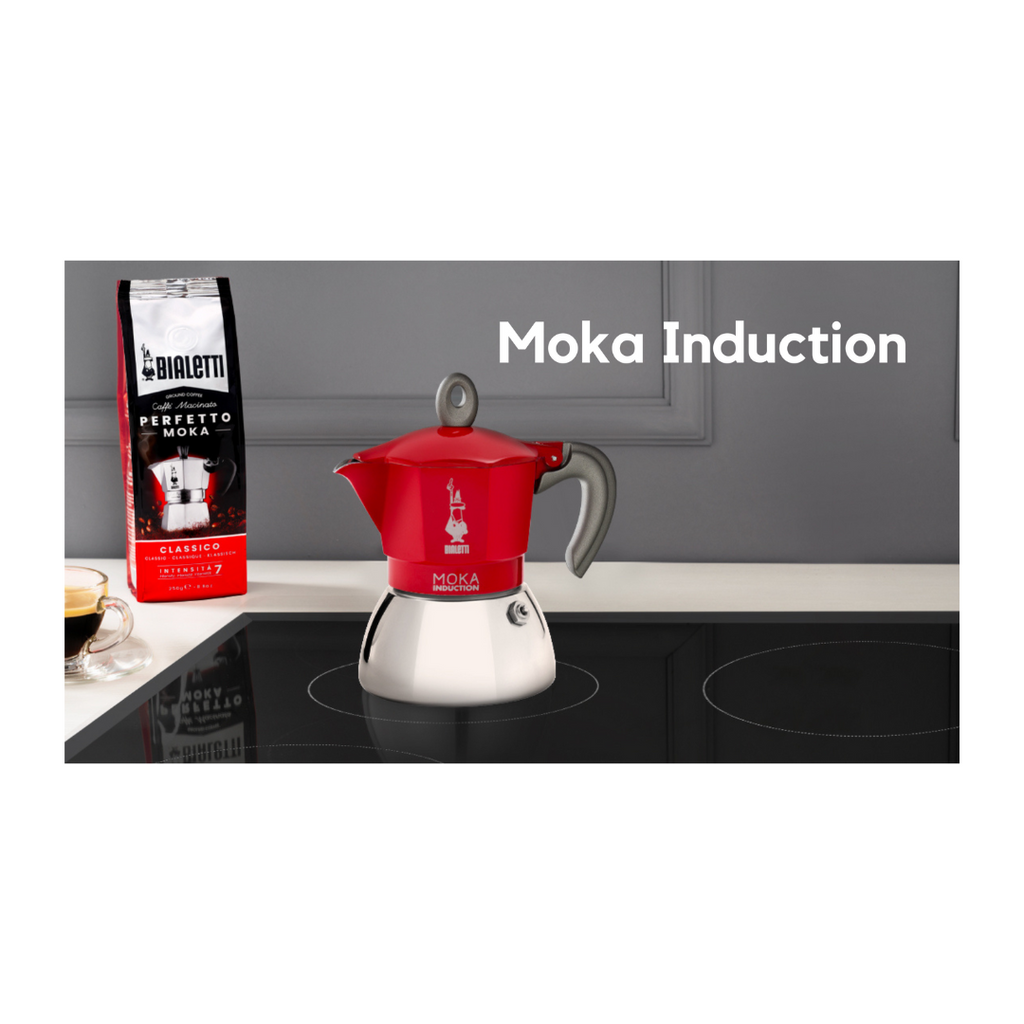 In the world of coffee aficionados, Bialetti is a name that resonates with excellence and innovation. Over the years, the Italian brand has been synonymous with quality coffee makers. In this blog, we'll take you on a journey through the world of Bialetti Induction Coffee Makers, exploring their features, benefits, and why they've earned a spot in the hearts of coffee lovers worldwide.
The Iconic Moka Pot Design:
The Bialetti Induction Coffee Maker embraces the classic Moka Pot design, which has been perfected by the brand over many decades. This design consists of three chambers: the bottom chamber for water, the middle filter basket for coffee grounds, and the top chamber for collecting the brewed coffee. Its simplicity belies its ability to produce a coffee that's rich, aromatic, and deeply satisfying.
Induction Magic:
The 'induction' in its name isn't just for show. This coffee maker is designed to work seamlessly with induction cooktops, making it a fast and efficient brewing companion. It brews a rich and full-bodied coffee that's akin to espresso but without the need for an expensive espresso machine. The coffee produced by the Moka Pot is a favourite among coffee enthusiasts for its robust flavour and velvety texture.
Brewing with Bialetti's induction coffee maker is a simple yet highly rewarding process. Here's a quick guide:
Fill the bottom chamber with water, ensuring it doesn't exceed the safety valve.
Add your favourite coffee grounds to the filter basket.
Assemble the coffee maker and place it on your induction cooktop.
Set the heat to medium and wait for the magic to happen. In just a few minutes, you'll hear the soothing gurgle as coffee fills the upper chamber.
Pour your freshly brewed coffee into your favourite mug and savour the aroma and flavour.
Why Choose Bialetti?
Timeless Design: Bialetti's coffee maker combines elegance with functionality, making it a staple in your kitchen.
Induction Compatibility: Enjoy the benefits of induction heating for faster, more efficient brewing.
Exceptional Coffee: The Moka Pot design ensures that you get a rich and flavourful cup of coffee every time.
Durability: Crafted from high-quality materials, Bialetti coffee makers are built to last.
Conclusion:
The Bialetti Moka Induction Coffee Maker is your ticket to hassle-free, barista-quality coffee at home. Its elegant design, induction compatibility, and simplicity of use make it a must-have for any coffee lover. Say goodbye to long lines at coffee shops and hello to the joy of brewing your perfect cup of coffee, effortlessly. Get yourself a Bialetti Moka Induction Coffee Maker and elevate your coffee game today. Your taste buds will thank you.