Bialetti Brikka: The Ultimate Guide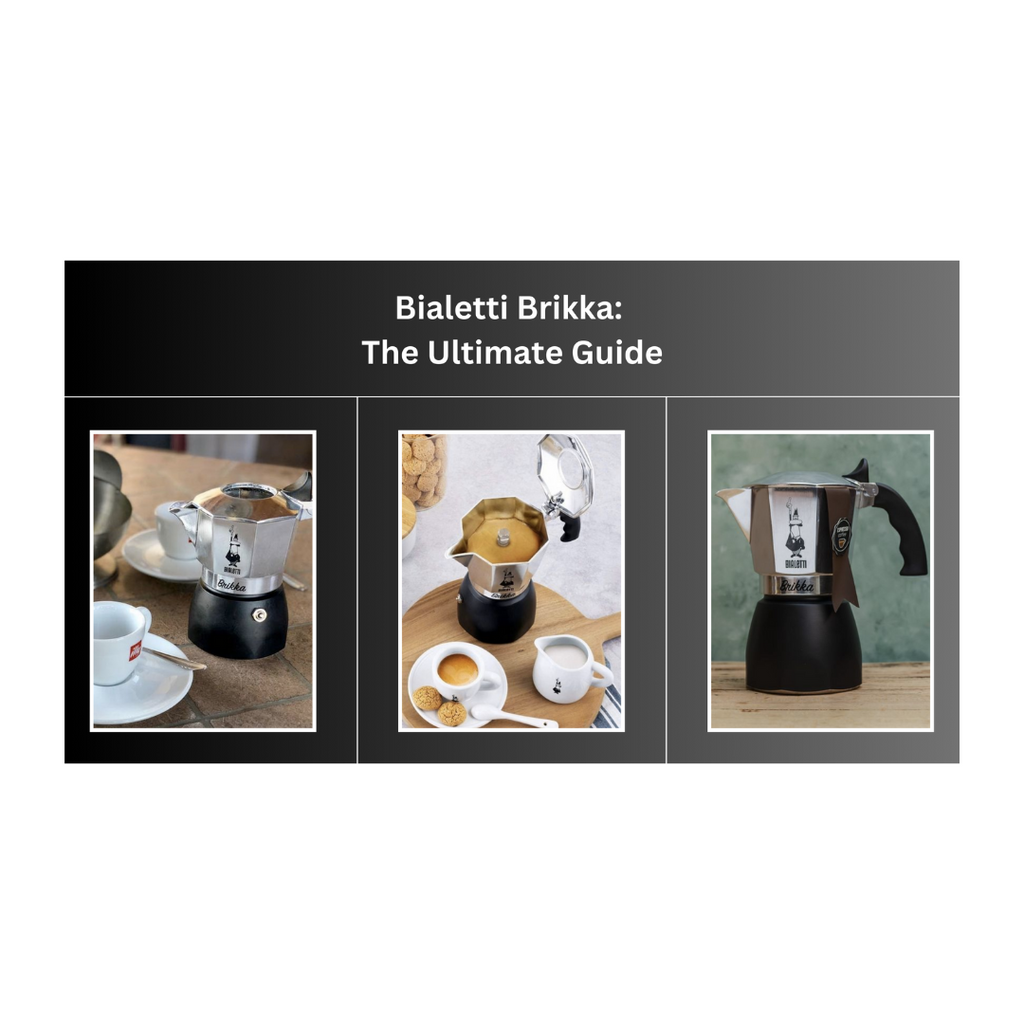 For coffee enthusiasts seeking the perfect cup of espresso, Bialetti Brikka stands as a sign of excellence. This iconic stovetop coffee maker has gained a reputation for its ability to produce a velvety crema, transforming every sip into a heavenly experience. In this comprehensive guide, we'll delve into the world of Bialetti Brikka and explore each aspect in detail.
A Legacy of Excellence
Before we delve into the details of the Brikka, let's take a moment to appreciate the legacy of Bialetti. Founded in 1933 by Alfonso Bialetti, this iconic brand has played a pivotal role in shaping the world of coffee. The classic Bialetti Moka Pot, with its distinctive octagonal design, has become a symbol of Italian coffee culture. The Brikka, an evolution of this timeless classic, continues to uphold the brand's commitment to quality and innovation.
What sets the Brikka apart from its sibling, the traditional Moka Pot? The answer lies in its patented silicon membrane system. This ingenious feature allows the Brikka to produce a creamy, espresso-like crema on top of your coffee. This crema not only enhances the visual appeal of your espresso but also contributes to a smoother and more authentic espresso experience.
Brewing Espresso with the Bialetti Brikka
Using the Bialetti Brikka to brew espresso is a straightforward process that doesn't require barista-level skills:
Fill the Bottom Chamber: Begin by filling the bottom chamber of the Brikka with water up to the safety valve. It's essential not to cover the valve.
Add Coffee Grounds: Next, fill the filter basket with finely ground coffee. Aim for a grind size finer than what you'd use for drip coffee but coarser than espresso powder.
Assemble and Heat: Assemble the Brikka and place it on your stovetop over medium heat.
Witness the Magic: As the water heats, it will pass through the coffee grounds. Thanks to the pressure valve, you'll see a beautiful crema forming in the upper chamber. This visual spectacle adds to the charm of using the Brikka.
Enjoy Your Espresso: Once the gurgling sound diminishes, your espresso is ready. Pour it into your favourite cup and savour the complex flavours and aroma.
Care and Maintenance
Caring for your Bialetti Brikka is simple. After each use, disassemble the parts and rinse them with warm water. Avoid using soap, as it can affect the flavour of your espresso over time. Let the components air dry before reassembling, ensuring your Brikka is always ready for your next brewing adventure.
Conclusion
The Bialetti Brikka Moka Pot is more than just a coffee maker; it's a gateway to an authentic espresso experience in the comfort of your home. With its elegant design, innovative pressure valve system, and ability to create a delightful crema, the Brikka stands as a testament to Bialetti's dedication to coffee craftsmanship.