Top 5 Coffee Machines In India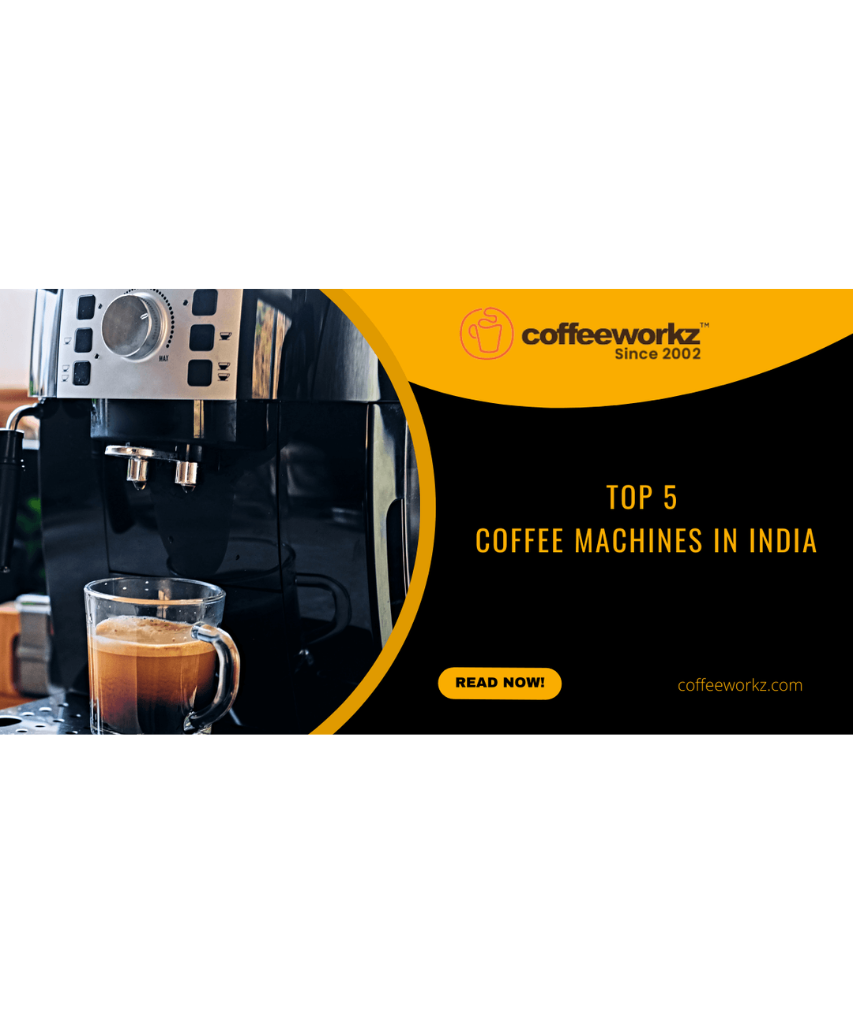 Are you a coffee lover? If yes, then you would definitely love to have a coffee machine in your home. Coffee machines are not just for the office goers but they have now become an essential kitchen appliance for every household.
There are different types of coffee machines in India depending on the size of your kitchen and the number of people who will be using them. So, whether you are looking for a compact single-serve coffee machine or a large one that can make multiple cups at once, we've got you covered.
Here is our list of the top 5 coffee machines in India:
1) Melitta Barista TS SMART
This Melitta Barista TS Smart is more than just a coffee machine. It can really do anything you want it to! You'll be able to make 21 different types of coffees with the right beans, according to recipe or your own personal creation.
There's an app that allows users to steer preparation and manage many features easily by using their smart phones.
2) Melitta CI
With the Melitta Caffeo CI, we offer you a fully automatic coffee machine that adapts to your individual preferences very simply. Intelligent technology and well-thought-out features match up with an elite group of discerning lovers, making this perfect for any true connoisseur!
3) Ariete Vintage Espresso Coffee Machine 1389
With its sleek, elegant design the Ariete Vintage Espresso is a coffee machine that guarantees full-bodied espressos with intense aromas. The 900 W aluminum boiler and 15 bar pressure pump keep your drink rich in flavor thanks to their high extraction rates which enable you to enjoy every sip of this delicious beverage!
4) Ariete Espresso Coffee Machine 1313
The Ariete 1313 coffee machine is a true lovers' item. It's made entirely from stainless steel and has all the bells and whistles you could ask for, including an elegant design with perfect details that will make any kitchen eye proud to display this beauty in their home or office space!
You'll be able to enjoy aromatic creamy drinks like those at Starbucks every morning when using one of these machines as well thanks again for its high-performance level.
5) Bialetti Moka Express
The Moka Express is a classic design that has been selling for more than 80 years and is still going strong.
In the annals of consumer product history, there are few products as iconic or long-lasting as Bialetti's Moka pot: it celebrates 80+ year classics in technological simplicity with elegance – from the early 1950s to the present day!
Conclusion
If you're looking for a top-of-the-line coffee machine in India, Coffeeworkz is the perfect place to shop. We carry some of the best machines on the market, and we offer excellent customer service to help you choose the right one for your needs. When you buy from us, you can be sure that you're getting a quality product that will last for years. So what are you waiting for? Start shopping today!