Handheld Milk Frother V/s Fully Automatic Milk Frother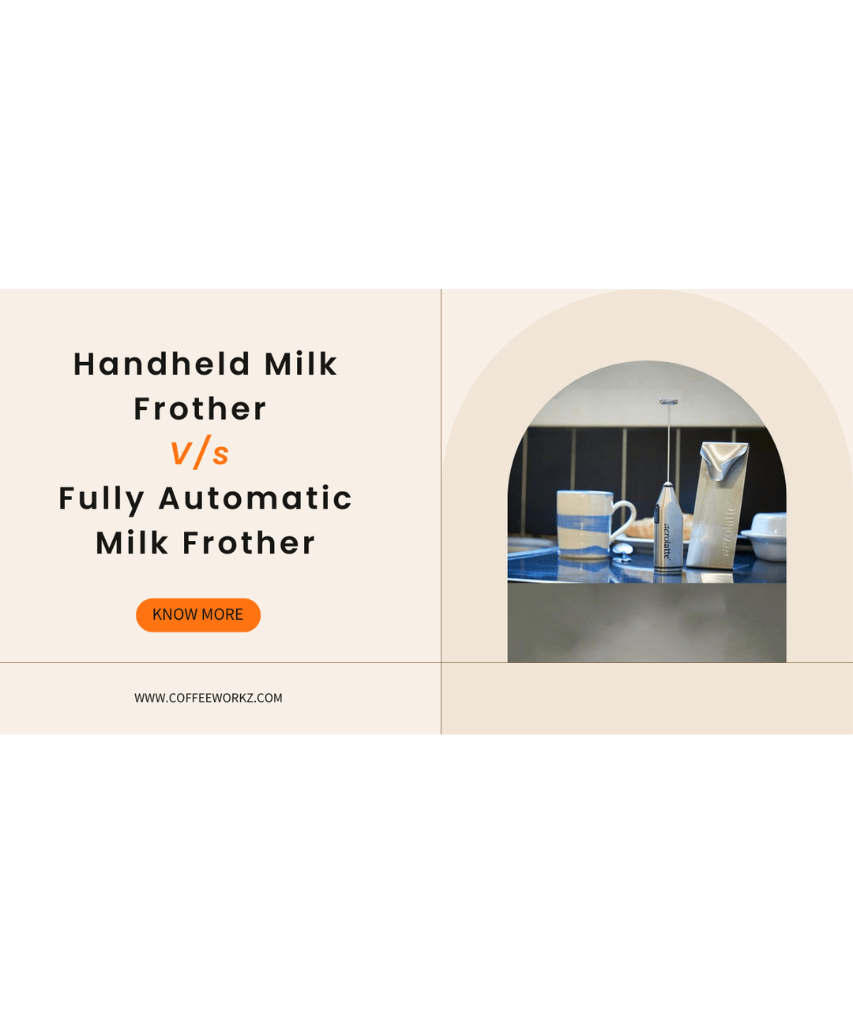 Which is the better milk frother: handheld or automatic? This is a question that has been asked by many, and there is no one-size-fits-all answer. The best milk frother for you depends on your needs and preferences. In this post, we'll take a look at both types of milk frothers and help you decide which one is right for you.
Handheld Milk Frother
Handheld milk frothers are more affordable and portable than automatic milk frothers. They're also easier to use since you don't need to worry about programming them. However, they can be less consistent than automatic frothers, and they require a bit more effort to use.
Automatic Milk Frother
Automatic milk frothers are more expensive than handheld frothers, but they're also more convenient. You can set them to froth your milk for you, and they'll shut off automatically when it's done. This means you can put your milk in the frother and walk away, without having to worry about it. However, automatic frothers can be difficult to clean, and they're not always as consistent as handheld frothers.
With a few simple clicks, your coffee can now be frothed to perfection in seconds. With these automatic machines on hand and ready for use at all times of day or night because they're so quick! When it comes to most things, morning is just as good as any other time. However, there will always be plenty leftover from last night's drink outside your door when you wake up - brewers will resume operation while others sleep off their ailments during lunch hour.
Type of Automatic Milk Frother Available at Coffeeworkz
Aerolatte with Stand Milk Frother
Aerolatte SS With Stand Milk Frother