4 different ways to brew coffee at home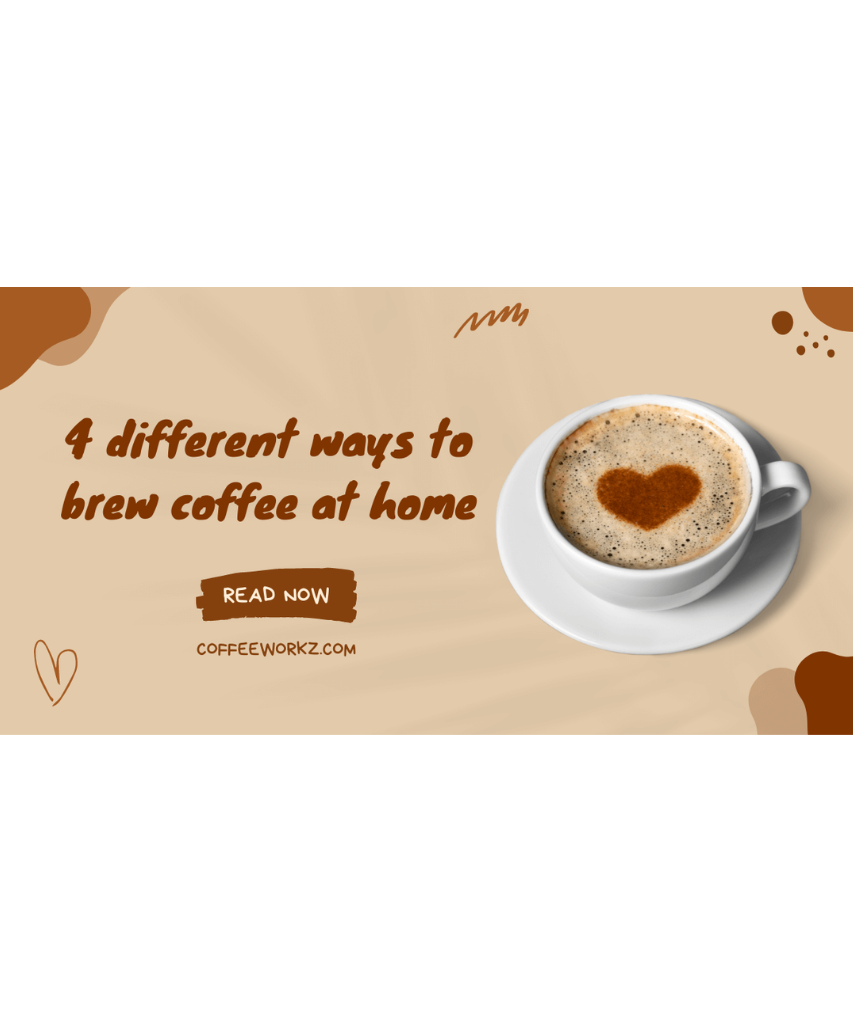 When it comes to coffee, there are countless ways to brew it at home. Whether you're a fan of the French press, pour-over, or espresso, we've got you covered. Here are 4 different methods for brewing coffee at home.
French Press:
The French press is a classic coffee brewing method that is simple and produces a rich, full-bodied cup of coffee. To brew, simply add coarsely ground coffee to the press pot and hot water. Stir and let steep for four minutes before pressing the plunger down to filter the coffee.
Pour-Over:
Pour-over is a clean and simple way to brew coffee. All you need is a cone filter, some ground coffee, and hot water. To brew, simply wet the filter with hot water to warm it up and then discard the water. Add ground coffee to the filter and slowly pour hot water over the grounds, in a circular motion. Let the coffee drip through and enjoy.
Espresso Maker:
Brewing espresso at home can be a bit of an investment, but it's worth it if you're a true coffee lover. You'll need an espresso machine and some finely ground coffee. To brew, simply add the grounds to the portafilter and tamp them down. Insert the portafilter into the machine and pull a shot.
Moka Pot:
The Moka pot is a stovetop coffee maker that produces a strong, espresso-like coffee. To brew, add water to the bottom chamber and ground coffee to the filter basket. Screw on the top chamber and place it on the stove. Heat until the water boils and coffee starts coming out of the spout. Remove from heat and enjoy.
So there you have it,4 different ways to brew coffee at home. Try out a few and see which one you like best.