Elevate your coffee experience with Moka Pot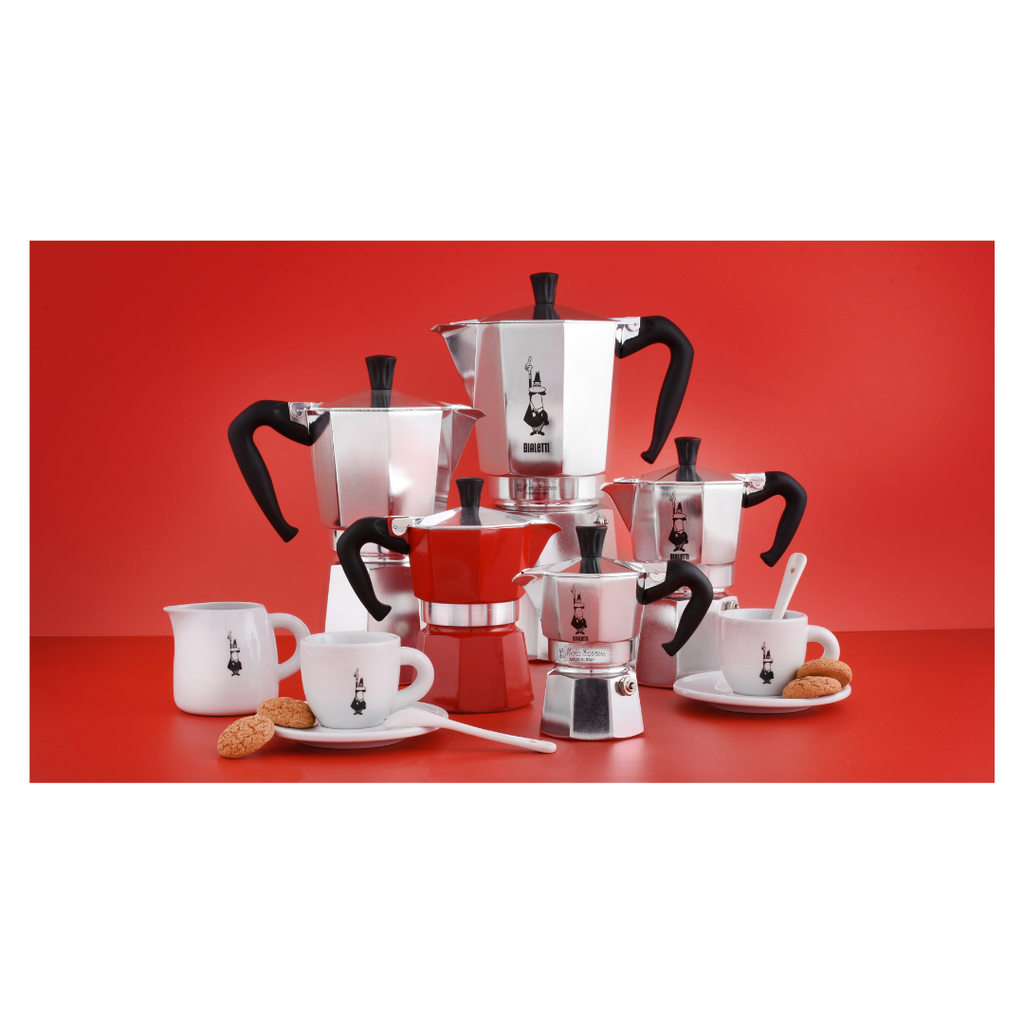 Coffee is a beverage with a wide range of flavours, aromas, and brewing techniques. If you're someone who truly savours the art of coffee-making, a Moka pot might just be the key to unlocking a whole new level of coffee excellence.In this comprehensive guide, we'll go deep into the world of Moka pots, exploring their history, unique brewing process, and the exceptional coffee they produce.Join us on a journey to discover how a Moka pot can elevate your coffee experience to new heights.

The Moka pot, also known as a stovetop espresso maker, has a rich history rooted in Italian coffee culture.Invented by Alfonso Bialetti in the early 1930s, this iconic device was designed to bring the essence of espresso to homes without the need for expensive machines. Its timeless design has made it a household favourite around the world, helping to preserve the history of Italian coffee craftsmanship

Unveiling the Brewing Process

At its core, the Moka pot is a miracle of simplicity and brilliance. It consists of three chambers: a water chamber at the bottom, a coffee basket in the middle, and a collection chamber at the top. As heat is applied, the water in the bottom chamber is driven through the coffee grounds in the middle chamber, producing a rich and concentrated brew similar of espresso. As a result, the coffee has a robust flavour profile, balanced acidity, and a satisfyingly smooth finish.

Moka Pot Brewing Technique

Brewing coffee with a Moka pot requires a delicate balance of heat and patience. Here's a step-by-step guide to help you master the art:

* Water: Fill the bottom chamber with water up to the safety valve level.

* Coffee: Fill the coffee basket with finely ground coffee. Avoid pressing it down; a level surface is ideal.

* Assemble: Assemble the Moka pot, ensuring a proper seal between the chambers.

* Heat: Place the Moka pot on a stovetop over medium heat. The water will gradually boil and create pressure, forcing it through the coffee grounds.

* Observation: Keep an eye on the brewing process. You'll hear a hissing sound as the coffee begins to fill the collection chamber.

* Remove from Heat: As soon as you hear a gurgling sound, indicating that most of the water has been pushed through the coffee, remove the Moka pot from the heat to prevent over-extraction.

* Enjoy: Pour the freshly brewed coffee into your favourite cup and savour the flavours of a true Moka pot masterpiece.

The end result is a powerful and intense brew with a balanced complexity that is extremely pleasant. The Moka pot's ability to produce a coffee that bridges the gap between traditional drip coffee and espresso is what makes it a cherished addition to any coffee lover's arsenal.