Benefits of Having a Coffee Maker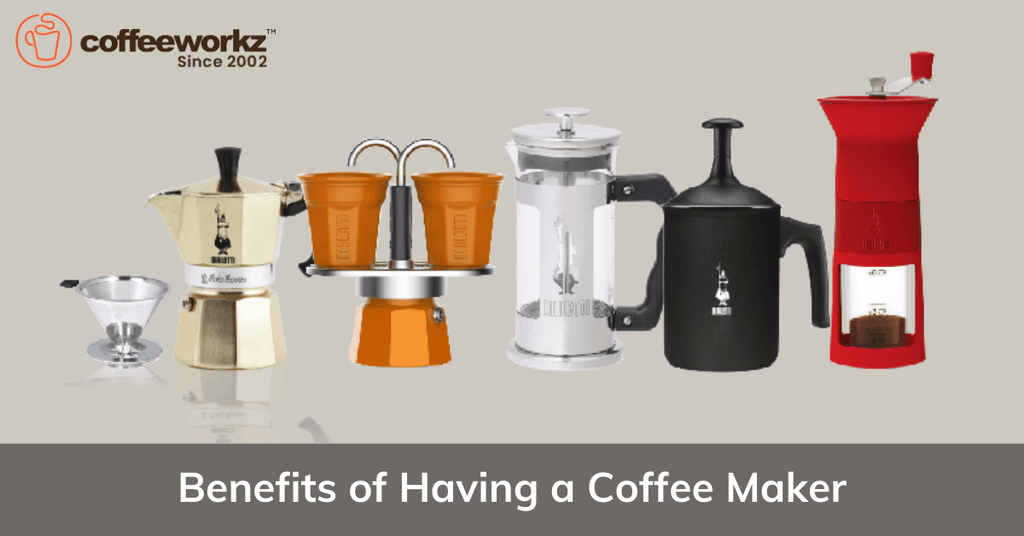 Most of the people like to begin their day at work or even at home with coffee. It helps in removing fatigue and gives them energy for starting their day and work. So we can easily say that it is an important part of the lives of people today. They prefer having a cup of coffee as compared to tea during their office breaks too. People who own a coffee making machine either at home or work have the flexibility of having coffee at any time of the day. In case you are also passionate about coffee, and like to have a coffee from your favorite coffee shop, you may just consider buying a coffee machine yourself. But before that you need to consider the benefits of having your own coffee machine either at work or at home.
Coffee Maker Benefits
If you have a coffee machine at work, it would improve the productivity of your employees
It is a well-known fact that all of us need a break while working for hours together. The break is important for our productivity. Having a refreshing coffee or tea helps in boosting the energy level. Taking short breaks for enjoying coffee or tea would also help in improving your productivity. Several studies have proved that people who have a coffee machine at their work place are more productive and have a positive thinking.
It would help in reducing the work time lost
When you don't own a coffee making machine, people would go out for grabbing coffee at some café. Leaving the office, walking up to the coffee shop or the café, waiting for the order and getting the drink might take a lot of time. But, when there is a coffee making machine in the office itself, it would be easy for them to just get a cup of coffee. This would save time.
It would keep them healthy
Coffee has a lot of anti-oxidants as well as nutrients which help in boosting the health. It may even help in lessening the risk of all type of diseases. It gives instant satisfaction just like having a snack. The process of making a coffee takes a couple of minutes. These few minutes may help you relax and unwind.
According to a recent study, it has been proved that when have coffee before starting your work, it would have relaxing effect on you
It would improve your work atmosphere
All of us know that owning a coffee making machine helps in creating new situations and a relaxing environment at work. It also makes the mood light and happy. As stated already, coffee is one of the best and the strongest stimulant which helps in fighting tiredness, boosts the stamina as well as mental health.
It's a perk for the staff
Having benefits at work is a wonderful way of gaining the loyalty of your staff and equipping the workplace with a tea or coffee vending machine is wonderful for the staff. Many people agree to the fact that having a machine for making coffee makes they feel cared by the company.