Know Your Coffee: Cappuccino, Latte and 15 Different Kinds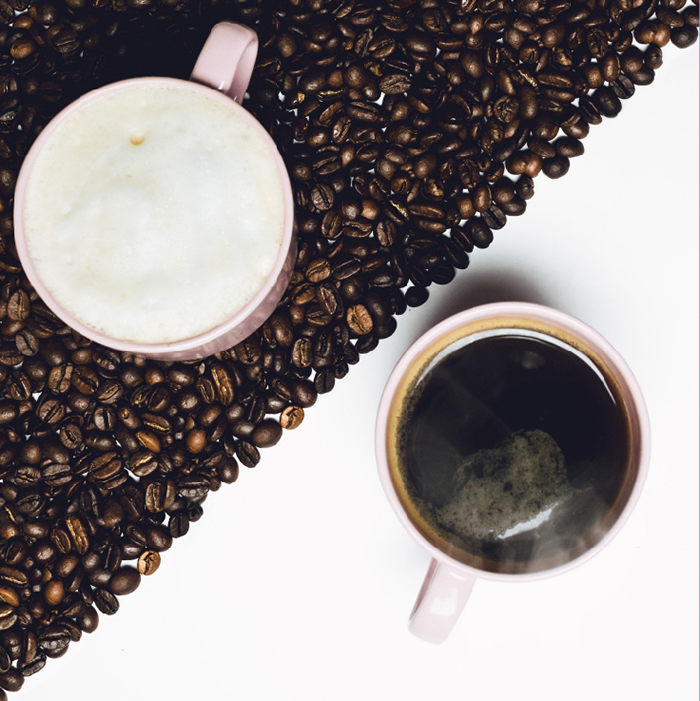 Vanilla ice cream and espresso. A sweet temptation made of ice cream, coffee and milk foam.
India is one of the world's greatest tea cultures, but it's certainly no stranger to the coffee bean. Kaapi is the bedrock of a South Indian breakfast, but this coffee culture
didn't take root until the 1890s thanks to the British who ensured the spread of coffee plantations throughout South India. Consequently, sweet milky kaapi became firmly entrenched in the Southern psyche. Still, many parts of India didn't quite take to the beverage until recently, with the flowering of the café scene.
Types of Coffee
As you go around the world, you'll find a bouquet of different coffee drinks. Most of these are based on the espresso, which is made when boiling water is forced, under pressure, through coffee beans. The espresso has three distinct parts – its dark belly, a lighter middle layer, both of which are crowned by the crema (foam).
Some of the most popular coffee variations are:
Americano – This is just a shot of espresso with hot water.
Latte – This is an espresso with steamed milk, usually with a shallow pool of foam floating on top.
Cafe Mocha – Latte with chocolate flavouring and a cloud of whipped cream (a Cafe Borgia is a Cafe Mocha spiked with orange. Delicious!)
Frappe – A cold coffee that requires shaking to create its froth.
Macchiato – This is a sort of latte but more milky, more foamy and served as a 'layered' coffee, rather than a fully blended one.
Coffee from the World Over
Much like kaapi (South Indian filter coffee), most countries have their own ways of preparing coffee:
Vietnamese Coffee – Served with condensed milk, it is perhaps one of the most well-known preparations.
Viennese Coffee (almost a drinkable dessert) – It contains two shots of espresso, infused with whipped cream, which is sprinkled with chocolate.
Turkish Coffee – Popularly known as 'qahwah', it is prepared from finely ground coffee beans using a small vessel known as fincan.
Ethiopian Coffee – It is prepared with hot water (the Ethiopian coffee ceremony is extremely ornate and ceremonial).
Kopi Luwak – Believe it or not, this is coffee made from beans that have passed through a civet's faeces. But, it is known to be very aromatic and flavourful.
Indonesian Kopi Tubruk – It is made by boiling coarse ground coffee with sugar.
Galao from Portugal – It is made from espresso and foamed milk.